Can we say "we told you so" now? Ignoring ecologists' warnings about bad land management, and cutting government services, caused those deaths at least as much as the climate crisis did.
Last week almost twice as many people died in floods in one small part of Germany and Belgium than die in the entire U.S. in a year of floods and hurricanes combined. Virtually all of the media and the informed public think those 180 deaths, and the many billions in damages, were "caused" by the climate crisis. That's not true.
It's true of course that intentional disregard for basic facts of environmental science caused most of the deaths, but climate is only one part of this. The rest of the disaster was for the most part predictable under fairly basic principles of hydrology and landscape ecology that anyone can learn in mid-level college classes. There's also no question that much of the responsbility lies  in the systematic failure of government on a level that is obscene for a modern advanced country and normally only seen in the most failed of nations.
Experts calculated that climate change increased the intensity of the storm by between 3 and 20 percent over what is normal for a once-in-400-years storm, and increased the likelihood of such an event by 1.2 to 9 times. There's a lot of uncertainty in these numbers because the data and statistical tools needed to make more accurate connections simply don't exist.
But what it adds up to is, the climate crisis made things worse, and so did willful refusal to undertake the kind of sound land-use planning that is needed to protect the safety of people and the health of our land, water, soil, flora and fauna, and would be necessary even if there had never been any climate change. It's planning that makes use of the earth's natural flood defenses, and it's been known about for decades. A book about landscape from 1956 summarized the situation: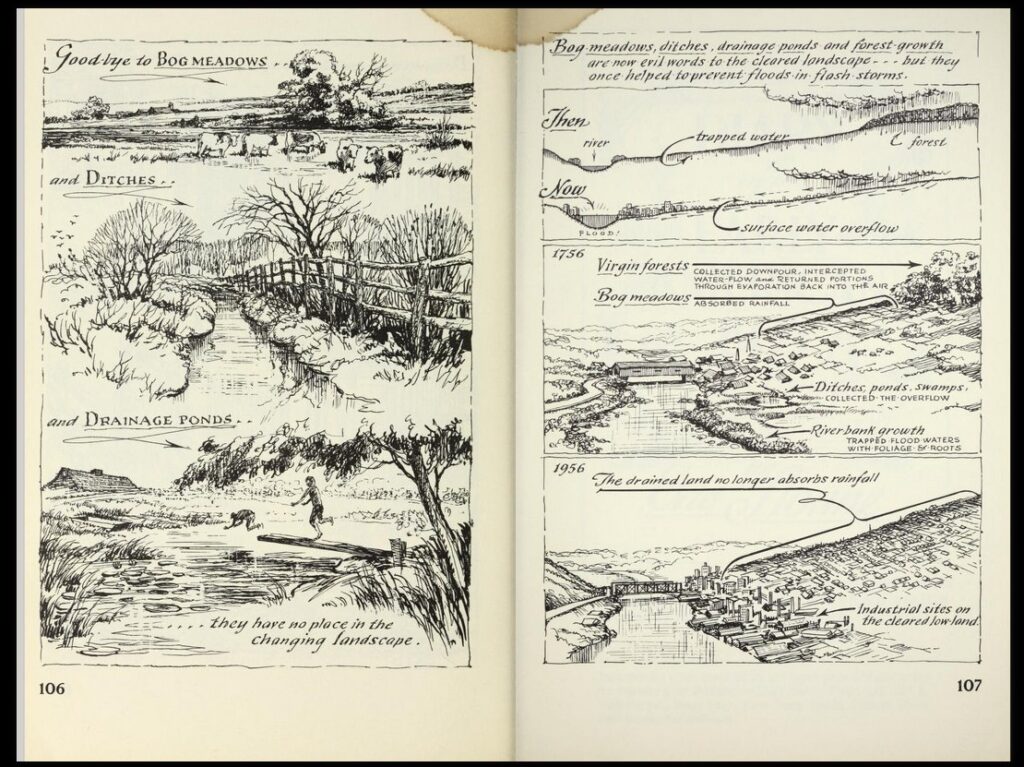 Continue reading "No, climate change didn't "cause 180 deaths" in Europe's floods"